"Let's reinvent management by moving from a controlling culture to a coaching culture in the workplace"
Ann Francke MBA CMgr CCMI FIC ,
CEO, Chartered Management Institute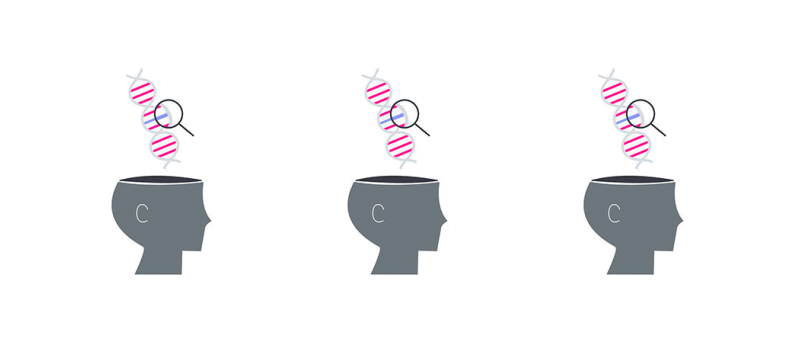 ---
Transforming Individuals, Employees, Managers and Organisations with Learning specifically built to transit knowledge to ACTION
Science and Art are the heart of our story.

Harpar is a UK Based coaching and development research boutique. We are the pioneers of blending Neuroscience and Bite Size Learning and development, we revolutionising how our clients' ingest knowledge, and transport to action. We qualify via creation
Our Approach

---
---
Who Is It For?
---
Courses for Managers
Do you want to develop your confidence and management skills?
Do you want to Learn using methods that are not complex, not overwhelming and don't make learning stressful?
Do you understand how your role and what you do affects the dynamics of your team?
Managers are encouraged to make full use of the online courses in their preferred field. As a Manager, as a significant role model to your team, you must adopt a motivation and execution of continuous professional development.  
We have embedded Bite size methodology to our learning solutions, allowing you to learn in small clusters of information whilst encouraging the exploration of practical skills.  It is the learning and use of the new skills which will transfix your brain to keep hold of the new skill. That is why our courses include small chunks of information for each module, followed by the encouragement to practice the skills.  This leads to the skill being embedded into your long-term memory.
When choosing qualifications, we encourage managers to adopt the level 5 or above suite of qualifications and consider the CMI route to Chartered Manager (a global symbol demonstrating your effectiveness as a manager in the 21st Century)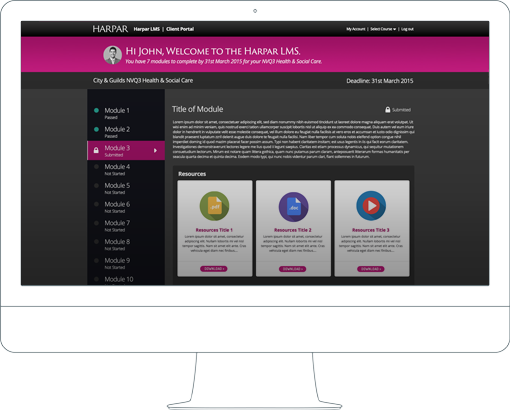 Employees should adopt any of the Harpar courses in their field and beyond.  Continuous professional development ignites productivity and equips you with the exact skills required to facilitate organic growth within you, your team and your workplace.
Learning happens with the right emotional state. Harpar courses are embedded with Brain Based learning methodology, proven to energise and motivate, which is exactly the right state to learn effectively.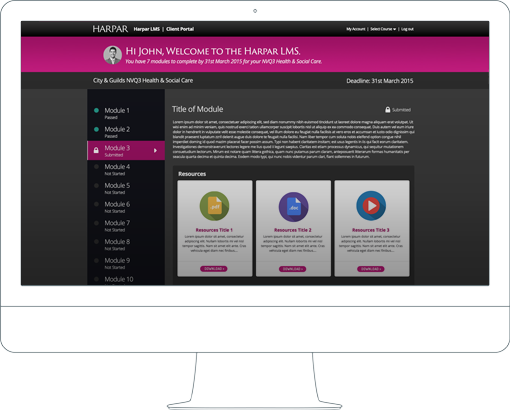 All Coaches or those interested in pursuing a coaching role should complete a minimum level 3 qualification.  This will accredit the right talent for your industry, providing the necessary skills and confidence to assume the role of coaching. 

 

Why Coach?

 

Coaching promotes the alignment of operations with key objectives, reducing time wastage through clear direction and enhanced confidence

 

Managers as Coaches can now improve over 72% of business practices (CMI), through advanced communication, reducing procrastination and understanding the power of focus, and solution focused goal orientation.

 

Leverage competition by factoring more collaboration through coaching, whilst organically creating a culture of innovation, allowing the organisation to assume 'improvising aptitude'

 

Knowledge is intelligence, Action is power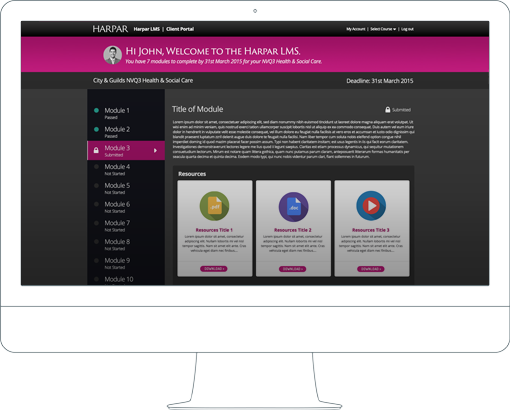 Get professionally qualified and get ahead – study 100% online

---
How To Gain a Qualification
---
About our courses
Our mission is to help everyone succeed.  All our courses are built to help you understand in the easiest way.  The digital platform allows you to access the learning material at any time, at your own pace, and at your own convenience.  Once you have worked your way through the learning material, you can access the assessment.  Once the assessment has been completed successfully a certificate will by automatically sent to your email address.  This allows you to continually develop yourself at your fingertips, and kee a record of your achievement.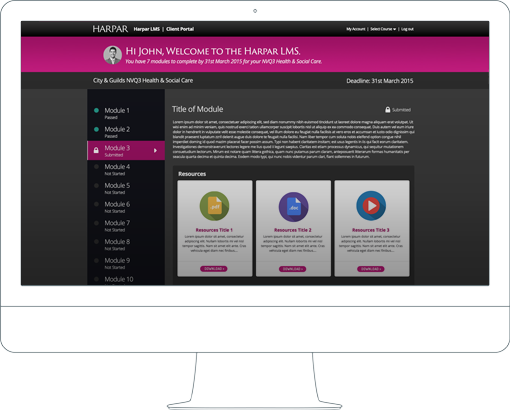 Our qualifications are recognised across the globe.  Chose any of our suites of qualifications and begin learning straight away.  Complete the learning in each module and each assessment must be completed and uploaded to the portal.  The assessment will be internal marked by Harpar and your feedback will be provided quickly.  Once all the assessments have been completed successfully, Harpar will claim your certification from the relevant Awarding body. 
.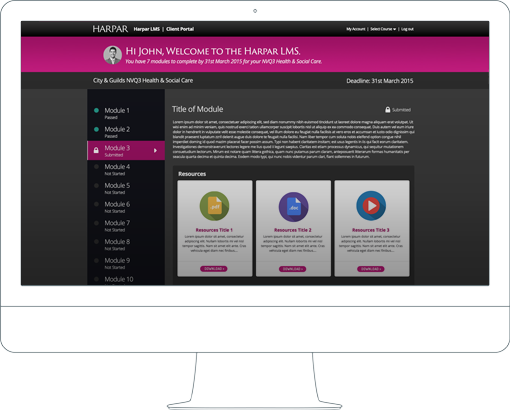 The success of your learning depends on your emotional state.  Harpar embeds Brain-Based Learning into each of its courses.  By creating energetic, fresh training with audio and visual stimuli, your emotional state will become more positive and therefore conducive to learning, allows for maximum impact.  The digital learning allows you to learn at your own time and pace, providing no disruption to your other commitments.  Our learning fits with your life.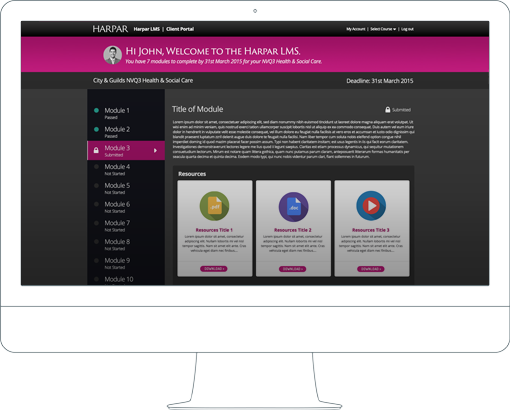 We were built to continuously develop and advance.  We were built to protect and grow our confidence.
Everybody needs to learn.  To stay the same produces discomfort and negativity in our lives.  We need to grow to remain positive and productive.  Your brain needs stimulation, even if its learning a better way of doing the things we do every day.  Your new learning will enhance your skills set, allow you to change your behaviour in a positive way and make you more productive in the workplace.  Once you have become more skills, you are worth more to yourself and to your organisation
.