No Attendance required
---
Harpar ltd is one of the only training institutes in the UK to have such a wide range of accreditations. We are regulated through OFQUAL to ensure that you receive the highest standard of qualifications.
We design our material in house to provide you with up to date, exciting workbooks that are highly interactive and will enhance your learning experience.
We specialise in supported distance learning which means you can access any of our qualifications via online access. There is no attendance necessary, you can login 24 hours a day, seven days a week. Ask a question to our training experts at any time.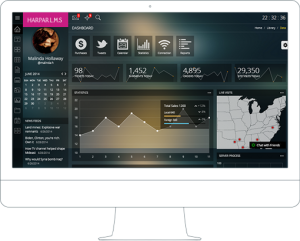 Harpar ltd is a culmination of researchers, lecturers and experts in professional development and those with a wealth of experience and hands on knowledge. That is why we can produce workbooks that are full of all of the criteria you require to meet the qualification standards and full of tips to helps you develop fast in the workplace and your chosen career.
---
What makes us different?
Our approach to professional development is centred on you. The more you grow and develop, the more we see a learning system that delivers good results. . We are so sure our learning system will help you achieve more, develop your skills and build your confidence, we even provide benchmarking tools to measure the difference. We hope you'll enjoy the new you that will emerge.
How it all works
Simply choose the qualification you would like to study, click to buy and you will receive your login details to start immediately. Each qualification is split into modules; each module will contain the workbook for that module and the assignment brief. You will need to read each workbook and then complete the assignment. Once you complete each assignment, send this to harpar via email or upload onto the elearning site and we will provide feedback immediately. You8 will receive notification of whether you have passed the module or if further work is required to meet the assignment requirements. in most cases you can amend your assignment as many times as you like to meet the criteria. Once you have work through each module and completed the assignments to the required standard, Harpar will claim your certification and post it out to you.
Contact us today for more information.